wow canopies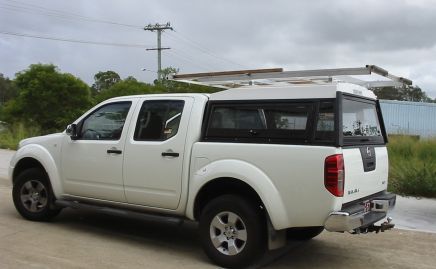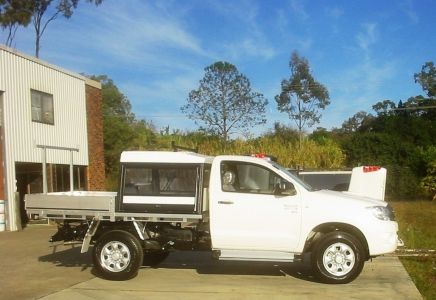 Wow canopies are made as a one off, so we can cater for the many varied uses required by the owners of style side and tray back vehicles such as hopper doors, sliders or one of each. We can also make the canopy with a flat back i.e. no tailgate. We can also make them as high or as low as per your requirements.
If you are purchasing a cab chassis or removal of a style side tub and also require an alloy tray bed, please do not hesitate to ring us for a quote on the complete package of tray and canopy.
When we fit a canopy to the floor of the alloy or steel tray we get a good water and dust seal.
Because we have a fibreglass roof sitting in a bed of interlocking aluminium extrusions our canopies will flex over rough terrain therefore eliminating stress fractures and because of this same system, our ladder racks will carry a weight of 150kg without internal supports.
We use Standards approved toughened safety glass in our canopies and because of the make up of the canopies you get an all round vision.
If you need to restrict vision into the canopy we can replace the glass with fibreglass panels.
Our sliding panels are approximately the same height as the cabin windows and slide half the length of the canopy giving a large opening access. We can also fit removable flyscreens and security grilles to sliders if you need to sleep in your vehicle. We can also fit extra stops in the sliders so that pets can get air but can't jump out, or you need ventilation for a fridge.
We can supply and fit lift up and rotating vents, also the smaller stainless steel vents.
Our trifecta canopy is a canopy that only takes up part of the tray, leaving space in the back for other things. This is particularly practical for surveyors and people needing part of their equipment covered and secure, whilst leaving the rear of the tray for poles, fence posts etc. We can vary the length of the canopy, we can also put a ladder rack on the rear of the tray to match the ladder rack on the canopy.

Our standard canopies are up to 2.6m in length, longer can be made upon enquiry